735 Utica Street
P.O. Box 394
DeRuyter, NY 13052
Phone: 315-367-1355
Email:
Notice is hereby given that a copy of the Annual Financial Report for the Town of DeRuyter for fiscal year ending December 31, 2020 has been filed with the State Comptroller's Office. A copy of this report is also on file in the Office of the Town Clerk where it is available for inspection during regular hours.
Charles Walter, Supervisor
Dated: February 28, 2021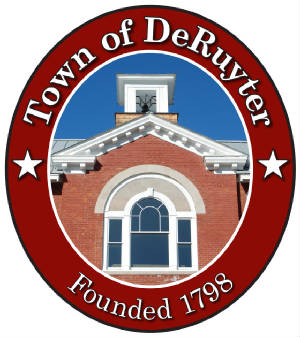 2019 State of the Town Address:
Rex Vosburg became the DeRuyter Town Supervisor on January 1, 2022. Rex recently retired following 23-year career as a Corrections Officer for New York State. He and his wife are long-time residents of DeRuyter Lake and the Town of DeRuyter and have two grown children.