Providing a broad-base of legal services, we use the full weight of our law firm to tackle any legal challenge you have in your path.
TOWN OF DERUYTER QUICK LINKS: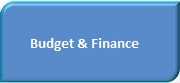 Town/Village Clean-up Day: May 11, 2019 at the Highway Garage
DeRuyter is located in the Heart of Central New York in the southwest corner of Madison County. The Village of DeRuyter is located approximately 20 miles northeast of Cortland and 30 miles southeast of Syracuse. The Town's official 2010 census is 1,589 (558 in the Village) with population swelling with seasonal lake residents during the summer months. DeRuyter Lake, which is approximately 2 miles long and 3/4's mile wide at it widest point, is located 3 miles north of the Village.