Providing a broad-base of legal services, we use the full weight of our law firm to tackle any legal challenge you have in your path.
TOWN OF DERUYTER QUICK LINKS: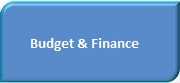 DeRuyter is located in the Heart of Central New York in the southwest corner of Madison County. The Village of DeRuyter is located approximately 20 miles northeast of Cortland and 30 miles southeast of Syracuse. The Town's official 2010 census is 1,589 (558 in the Village) with population swelling with seasonal lake residents during the summer months. DeRuyter Lake, which is approximately 2 miles long and 3/4's mile wide at it widest point, is located 3 miles north of the Village.
Madison County Courthouse Celebration: Saturday, May 25, 2019 2 pm - 9:30 pm
Disclaimer: Event schedule is subject to change as information becomes available.
May 25, 2pm - 9pm: Courthouse Celebration, Wampsville
May 27, 10am: Memorial Day Parade through the Village of DeRuyter with Ceremony to follow at Hillcrest Cemetery
May 27, 11am: Chicken BBQ at American Legion Bldg (Semenary Street) to benefit the American Legion Post 894
June 1, 1pm: Truck/Tractor Pull at the DeRuyter Fairgrounds to benefit the DeRuyter Fire Dept.
July 6 (all day): Village-wide Yard Sales
July 6, 11am: Chicken BBQ at DeRuyter Big M to benefit the Ruritan Club
July 6, 6pm, Fundraiser Auction at the Town Hall Gazebo to benefit the Ruritan Club
August 8-11: DeRuyter Fireman's Fair at the DeRuyter Fairgrounds
.
Wednesday Evenings: Ruritan Town Hall Gazebo Summer Concert Series - NO CHARGE ADMISSION (Bring a lawn chair)
July 10 - John Smith, singer, songwriter, Nashville recording artist (Country Music/Country Rock)
July 17 - Tiller Beckonfield Accoustic Show (country, jazz, pop & coffee house)
July 24 - Larry Will & Phantom Friends (country, classic rock & music for all occaisians)
July 31 - Open at this time
August 14 - Larry Will & Phantom Firnds (country, classic rock & music for all occaisians)
August 21 - Open at this time
August 28 - Tommy How & the Barncats (country, country roack, old time country and a little bit of everything)